Sample all-American fare at our restaurant
At Penn Harris Hotel, you can enjoy American comfort paired with friendly service. Head to the casual dining room on our on-site restaurant, Heirloom, An American Bistro, to order mouthwatering pancakes at breakfast. After exploring nearby attractions, you can have a relaxing conversation over a steak dinner or a seafood entrée. Connected to the restaurant, Bridges Lounge is a popular place to unwind with a refreshing drink and pub food while you watch the big game.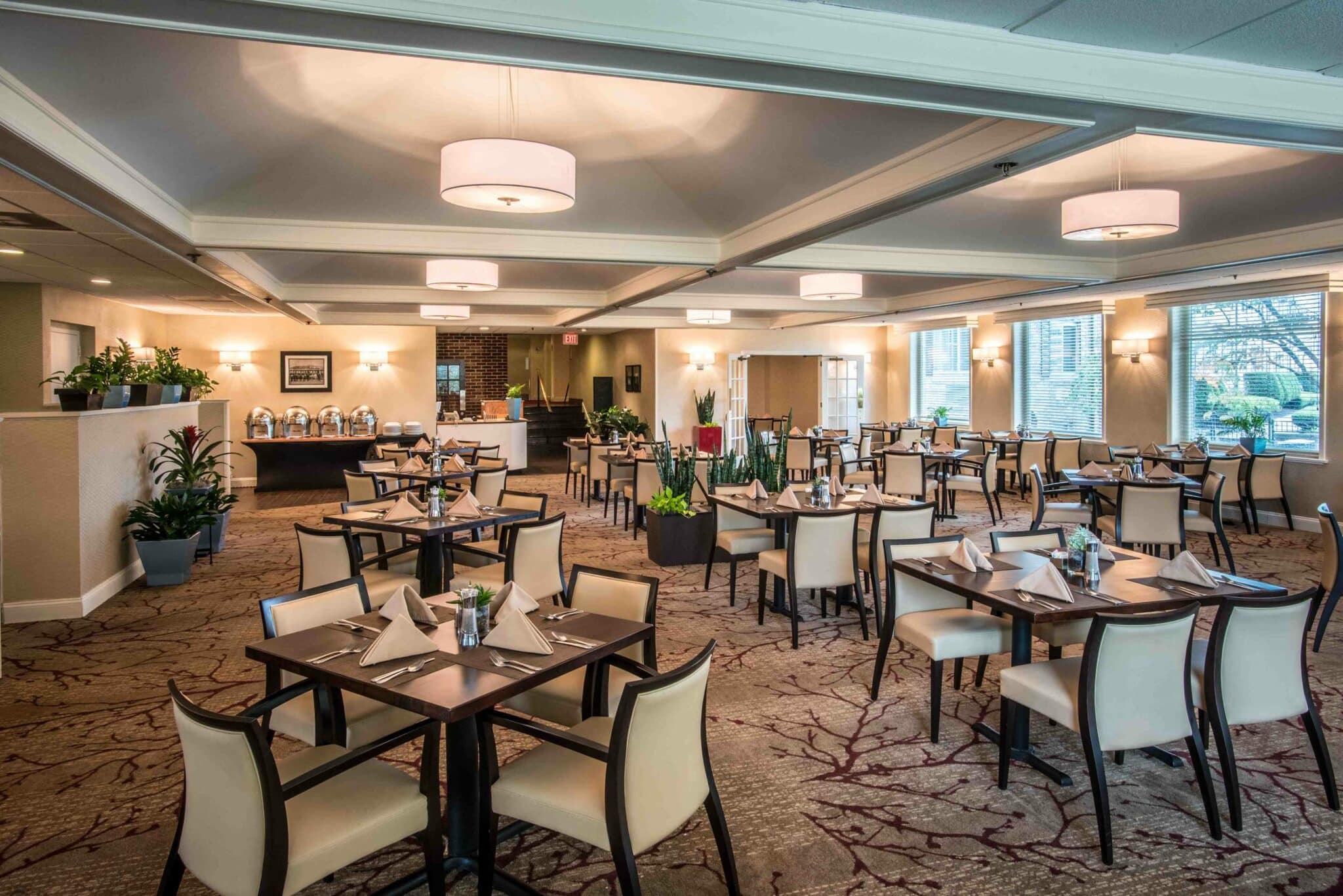 Heirloom, An American Bistro
Enjoy breakfast from our griddle or a delicious seafood dinner at this all-American bistro. Heirloom offers indoor and outdoor seating, plus a private dining room that accommodates up to 10 people.
Open Daily
Breakfast – 7:00am-9:00am
Tuesday-Saturday
Dinner – 5:00pm-9:00 pm
1-717-433-9729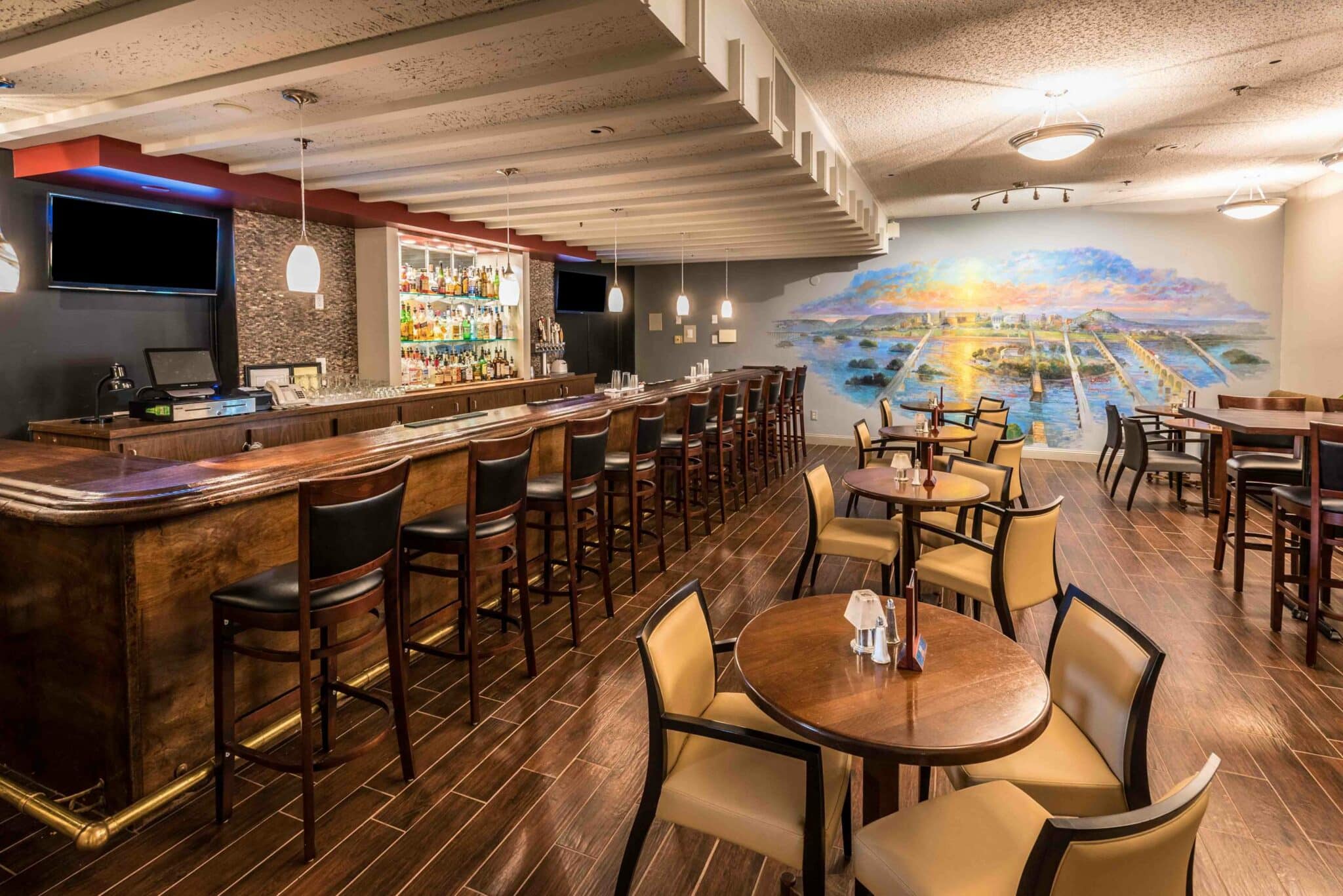 Bridges Lounge
Featuring craft beers and casual American classics like burgers, clubs, wraps, and salads, Bridges Lounge has all your favorite game-watching food and drinks.
Daily hours
Tuesday – Thursday 5:00pm-9:00pm
Friday-Saturday: 5:00pm-10:00pm